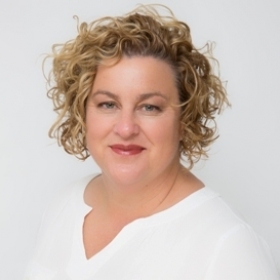 Jane Skeen
BAppSci (OT); Post Grad Cert (OT); RegOT (AHPRA)
Accredited Hand Therapist (AHTA)
Jane is an Occupational Therapist who has worked in the area of Hand and Upper Limb Rehabilitation since 1995. After graduating from Latrobe University in 1991, Jane spent seven years in the United States, gaining additional experience in hand and upper limb rehabilitation. Jane is an Accredited Hand Therapist (as awarded by the Australian Hand Therapy Association).   Jane completed a Post Graduate Certificate in Occupational Therapy through LaTrobe University and recently supervised a research project looking at outcomes for Dupuytren's patients following Xiaflex injection.
Jane is committed to undergraduate education and has a close alliance with Deakin University. Jane has spent many years lecturing in the Occupational Therapy program at Deakin, focusing on assessment and management of hand and upper limb conditions, and splinting. Jane has a particular interest in the management of wrist injuries, the musicians hand, base of thumb osteoarthritis and hand trauma.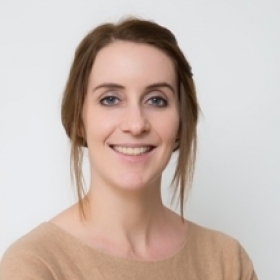 Emily McMaster
BOccThy(Hons); BForensicSc; RegOT(AHPRA); Associate Australian Hand Therapy Assocation
Emily graduated from Deakin University with a Bachelor of Occupational Therapy (Honours) in 2015.  She completed a research project in her final year investigating how much time Victorian primary school children spend handwriting in the classroom while at school, which was published as a journal article in the Journal of Occupational Therapy, Schools and Early Intervention.
Emily is committed to ongoing education to expand her knowledge in the area of hand therapy- she has undertaken certified courses through the Australian Hand Therapy Association to work towards becoming an Accredited Hand Therapist, and offers dry needling as an additional therapy technique.
Being an enthusiastic netballer and no stranger to hand injuries herself, Emily has a special interest in the management of soft tissue finger injuries and paediatric hand conditions. Emily works at our main clinic and is also available two days a week at our Epworth Geelong location.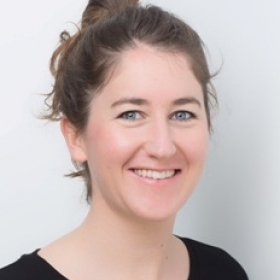 Claire Ingham
BHSc; BOT; RegOT(AHPRA); Associate Australian Hand Therapy Association
Claire graduated from LaTrobe University in 2010 and has had extensive experience working across both the public and private health care sectors.
Claire has joined the team at Geelong Hand Therapy following work in private practice hand therapy roles in Darwin and Townsville.
Claire also brings to the team skills in the area of burns and scar management, developed during her time with the Adult Burns Service at the Alfred Hospital.
She has long had a keen interest in the area of hand therapy, likely influenced by frequent childhood fractures herself!
Claire is an associate member of the AHTA and looks forward to continuing to engage in professional development opportunities.
Ashleigh Robbins
BHlthSc; MOTPrac; RegOT(AHPRA); Associate Australian Hand Therapy Association;
Ashleigh graduated from Latrobe University in 2015 with a Bachelor of Health Science and a Masters of Occupational Therapy Practice.  Ashleigh spent her first 2 years working with children in the school system before embarking on a career in Hand Therapy.
Ashleigh has a articular interest in fracture management, paediatric hand conditions and sports injuries.  Ashleigh recently completed a 2 week intensive hand therapy placement in Darwin and brings to the clinic, an enthusiasm for all things hand therapy related.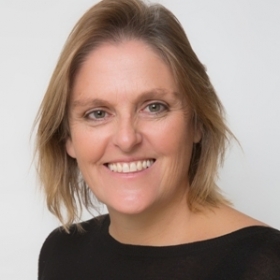 Anna Gorman
BAppSci(OT); RegOT(AHPRA); Associate Australian Hand Therapy Association
Anna graduated as an Occupational Therapist from Latrobe University in 1991. She worked in paediatrics and plastics at Sunshine Hospital, The Royal London Hospital and for Scope Victoria. Anna also completed post graduate study in Genetic Counselling. Her diverse professional experience includes rehabilitation, research and international aid work.
Since commencing at Geelong Hand Therapy in 2014, Anna has undertaken a period of extended training and collaborative practise. She has special interests in therapy post surgery, paediatrics and acute tendon injuries and fractures.
Anna is committed to continuing education and has recently completed certified courses through the Australian Hand Therapy Association including Fundamentals in Hand Therapy, Fracture Management, Splinting for Immobilisation and Wrist Rehabilitation.
Anna is an Associate Member of the Australian Hand Therapy Association.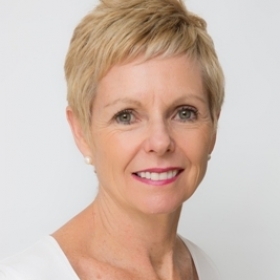 Sharon Anderson
Accounts / Reception
Sharon is our Receptionist / Accounts Assistant and is responsible all things account related.
Sharon has a wealth of knowledge regarding billing and accounts processing. Any accounts related queries should be directed to Sharon.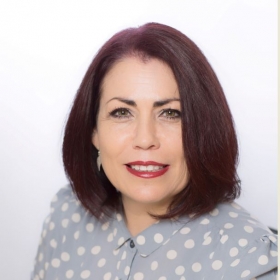 Kate Wombwell
Reception / Administration
Kate has recently joined Geelong Hand Therapy as our front of house receptionist and administration assistant.
Kate has extensive experience in the operations of allied health practices and prides herself on providing exceptional customer service.