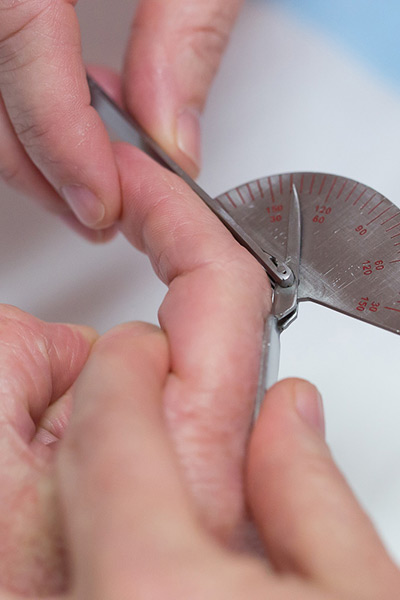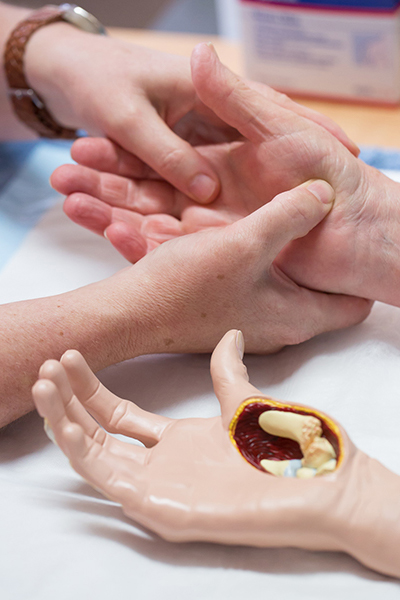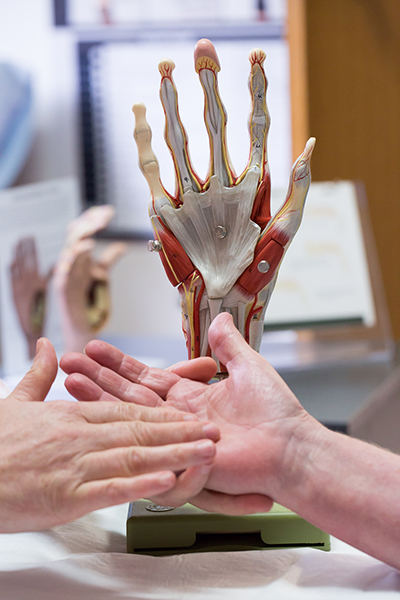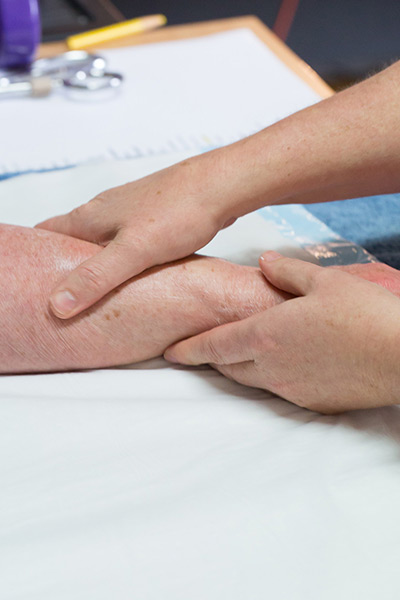 Leaders in hand & upper limb therapy
Online booking now available
Welcome to Geelong Hand Therapy
.Therapists at Geelong Hand Therapy provide comprehensive rehabilitation of hand, wrist, elbow and upper arm conditions and injuries, resulting from work place accidents, cumulative trauma / repetitive strain, sports related injuries, congenital conditions, motor vehicle accidents, following surgical procedures, and also conditions associated with the aging process.
Treatment is provided by occupational therapists who have undertaken advanced training in the area of hand and upper limb rehabilitation and who have a strong commitment to ongoing education and training. All therapists at Geelong Hand Therapy are either Accredited Hand Therapist's (as awarded by the AHTA) or Associate Members of the Australian Hand Therapy Association – the peak professional body requiring all practitioners to maintain their skills in the area of hand and upper limb rehabilitation.
Therapists at Geelong Hand Therapy work closely with referring surgeons and GPs to ensure every patient achieves the best outcome possible following surgery.
The clinic was opened in 2000 and now operates from five locations across the Geelong region. Our central clinic is located at 3 Sydney Ave, Geelong, and is easily accessible from University Hospital – Geelong (Barwon Health) and St John of God Hospital.  Geelong Hand Therapy is also based at the Epworth Geelong, the Bellarine Sports and Medicine Centre in Drysdale, Lara Physiotherapy Clinic and the Geelong Sports Medicine Centre in North Geelong.
We're here to help!
For appointments, enquiries or just to find out more about Geelong Hand Therapy, feel free to contact us any time.
3 Sydney Ave
Geelong, Vic 3220
Appointments
Geelong
Mon to Fri 8:30am to 5pm
Epworth Geelong
Wed 12pm to 4pm
Drysdale Clinic
Mon 8.30am to 2pm
Lara Physio
Tues 8.30am to 12.30pm
North Geelong
Monday 1pm to 5pm
Thursday 8.30am to 3.30pm