Scar tissue can be especially problematic in the hands and upper limb. Scars and scar tissue can develop following surgery or burns. Complications can arise with large scars and scar tissue, such as:
poor cosmetic appearance
raised, thickened or excessive scarring – known as hypertrophic or keloid scars
hypersensitivity
adhesions and tethering to underlying structures
pain
itchiness
decreased mobility due to scar contractures
Hand therapists are specialists at scar management, and can treat scars across the entire body, not just limited to the upper limb. Therapists at Geelong Hand Therapy can use a variety of techniques to flatten, soften, and desensitise scar tissue as well as increase the mobility of the scar and surrounding tissues.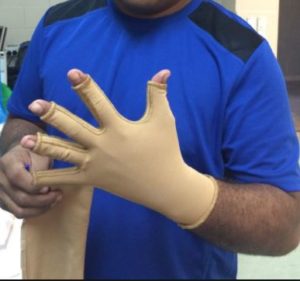 We're here to help!
For appointments, enquiries or just to find out more about Geelong Hand Therapy, feel free to contact us any time.
3 Sydney Ave
Geelong, Vic 3220
Appointments
Geelong
Mon to Fri 8:30am to 5pm
Drysdale Clinic
Currently not attending this location
Lara Physio
Currently not attending this location
North Geelong
Monday 1pm to 5pm