What to expect at your initial appointment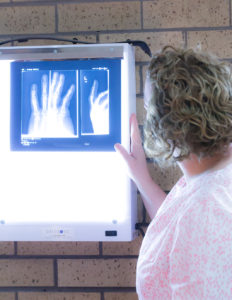 A comprehensive assessment is completed prior to treatment. This includes a detailed patient history and review of X-rays, range of motion measurements, grip and pinch strength, sensation, joint stability, swelling and function, as well as other special tests that can help identify problem areas.
A diagnosis is made on the basis of the assessment and a comprehensive treatment plan is then developed tailored to every patient's individual needs.
Treatment can include splinting, wound, scar and oedema management, exercise rehabilitation, electrical and thermal modalities, pain management, provision of aids and appliances, and assistance with return to work, sport, leisure and / or daily activities.
Over the course of your treatment your progress will be closely monitored and assessed, and your treatment plan will be adapted accordingly.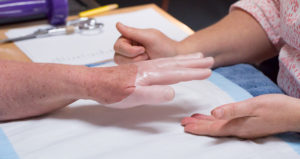 We're here to help!
For appointments, enquiries or just to find out more about Geelong Hand Therapy, feel free to contact us any time.
3 Sydney Ave
Geelong, Vic 3220
Appointments
Geelong
Mon to Fri 8:30am to 5pm
Epworth Geelong
Wed 12pm to 4pm
Drysdale Clinic
Mon 8.30am to 2pm
Lara Physio
Tues 8.30am to 12.30pm
North Geelong
Monday 1pm to 5pm
Thursday 8.30am to 3.30pm